Owning rental properties can be rewarding and a great financial investment. It can also be very time consuming when you have to deal with all the day-to-day details like marketing, showing, leasing, maintenance and more. Property management companies can step in and take many of these duties off your plate, saving you time and hassle. Why hire a property manager? Many property owners find that the minimal expense is worth it for all the benefits a property management company provides.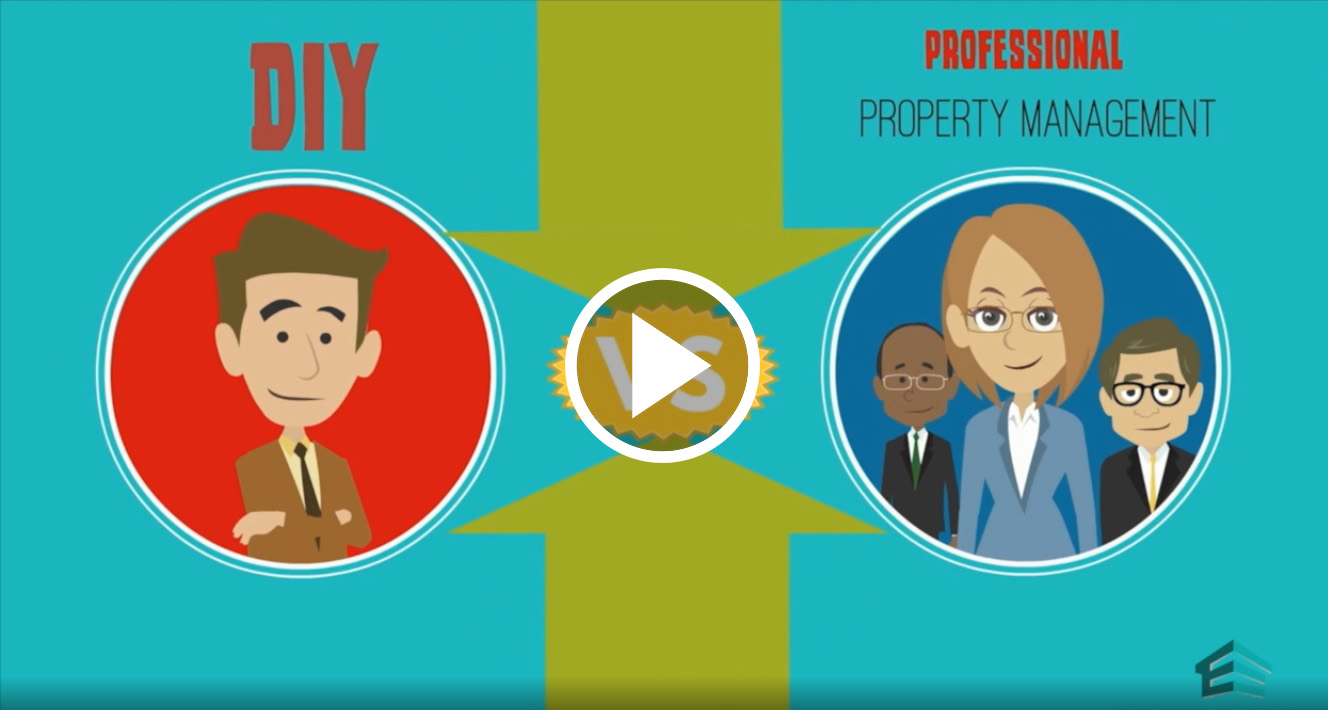 Reasons to Hire a Property Manager
Here are our top 10 reasons why you should consider hiring a property manager for your rental properties:
1. Property Managers Understand Laws, Regulations and Compliance
There are many different laws and regulations to know about property rentals, including federal, state and local regulations. Property managers have the knowledge and experience to ensure each property complies with these various laws, as well as other regulations such as fair housing acts and the Americans with Disabilities Act (ADA) compliance. A good property manager is licensed and will keep your property up to date and in compliance with all applicable laws.

2. Property Managers Know the Area and Can Set the Right Rental Rates
Figuring out how much rent to charge for each of your properties can be a delicate balance. You want to make sure the rate is low enough to be fair for the area and attract potential renters, but also high enough to maximize your profits. It can be tough to find just the right rate for your property. A good property manager will have an extensive knowledge of the area, conduct thorough market studies and be able to set the best rental rates for your property.
3. They Collect Rent Payments
Property managers can also collect and process rent payments for you. Collecting rent can be a difficult and time-consuming chore. Property managers have efficient systems and methods in place for rent collection, and they can ensure it's done in a timely manner. Rent payments can also be organized, combined and deposited into your account, making rent collection efficient and headache-free for you.
4. They Provide Tenant Screening
Tenant screening is another task many rental property owners care about. You want to be sure you get quality long-term renters who will pay their rent and take care of your property. A property management company can take over these duties so you don't have to worry about them. Property managers have the experience and tools to properly screen tenants, and they understand what they can and cannot ask of potential renters. They can also collect and file any necessary documents including ID, background reports and more.
5. They Provide Tenant Management
Beyond finding the right tenants for your rentals, a property manager can also handle everything related to the landlord-tenant relationship, from move-in to move-out. They can handle emergency and routine maintenance requests as well as regular inspections. They can also coordinate lease renewals, tenant disputes, neighbor disputes and any other issue that crops up.
6. They Take Care of Maintenance Coordination and Needs
When you have a property management company working for you, there's no need to handle those late night phone calls from tenants with maintenance emergencies. A property management company can handle all the maintenance requests for your building. They usually have a trusted list of vendors and repair companies to coordinate, so you'll never have to worry about finding the right plumber or electrician, either.
7. They Know How to Market Your Property Properly
If you've been listing your rental property on just one website, you may be missing out on reaching potential renters. A property management company knows how and where to market each property. They will often market the property through multiple channels, ensuring your rental has maximum exposure to those who are looking. Property managers also know how to write compelling descriptions and advertising materials that showcase your rental's best features.
8. They Will Inspect and Check in on Your Property
A few different types of routine inspections are part of property ownership, and a property management company can handle these for you. A thorough walk-through inspection at both move-in and move-out dates are a good idea to avoid any disputes about the condition of the property. Additionally, occasional city inspections are to be expected, and a property manager can be there so you don't have to be. If you have a larger multi-unit property, a manager can also regularly check in on common areas and grounds, making sure everything is in good condition.

9. They Save You Time
Owning and managing a rental property can become time consuming, but a management company can save you a lot of hassle and free up more of your valuable time. Because you can be more hands-off in the day-to-day management of your property, you can enjoy the extra time to pursue other investments, work on your career interests or whatever else you want to do. You don't need to worry about unexpected phone calls for maintenance or trying to schedule showings and other appointments. You can go about your day with the assurance that your property is being handled by professionals.
10. They Have Access to Knowledgeable Industry Professionals
When you hire a property management company, you are getting the benefit of a whole team of professionals who will care for the details of your rental property. These are people who have experience in the business, as well as plenty of professional connections with other rental managers, realtors, plumbers, electricians, contractors and other professional experts who can help with any issue.

Property Management Services From Elevated Management Group, LLC
In the Albuquerque, New Mexico area, Elevated Management Group, LLC is your go-to for all your property management needs. The 10 reasons above highlight why you need a property manager, and the benefits you can enjoy when you hire us as your professional property management company. Elevated Management Group, LLC is a full-service brokerage, and we can help you with every step of the process in rental investments.
Let us handle the day-to-day details of your rental property, so you can spend your time how you want. With us, you can rest assured your property is being taken care of and your profits are being maximized. Contact us today for more details or to get started with our property management services.