How To Access Your Account Portal
When do I pay my rent?
Rent is typically due on the 1st of each month and considered late on the 3rd after 12:00 p.m (please check your individual lease terms). You can pay online anytime during the month, at www.ElevatedRentalsNM.com and click the Tenant Portal Access Button OR mail payment to Elevated Management Group, 933 San Mateo NE Ste 500 #108 and 300 Menaul NW Ste A #545 Albuquerque, NM 87107 or This is also a location where you may drop off rent during The UPS Store's office hours. Rent is NOT accepted at any other location.
Elevated Management Group
Physical address by appointment only:
1710 Central SW Suite B
Albuquerque, NM 87104
Our Mailing address:
933 San Mateo NE Ste 500 Box #108, Albuquerque NM 87108
or
300 Menaul NW Ste A #545, Albuquerque NM 87107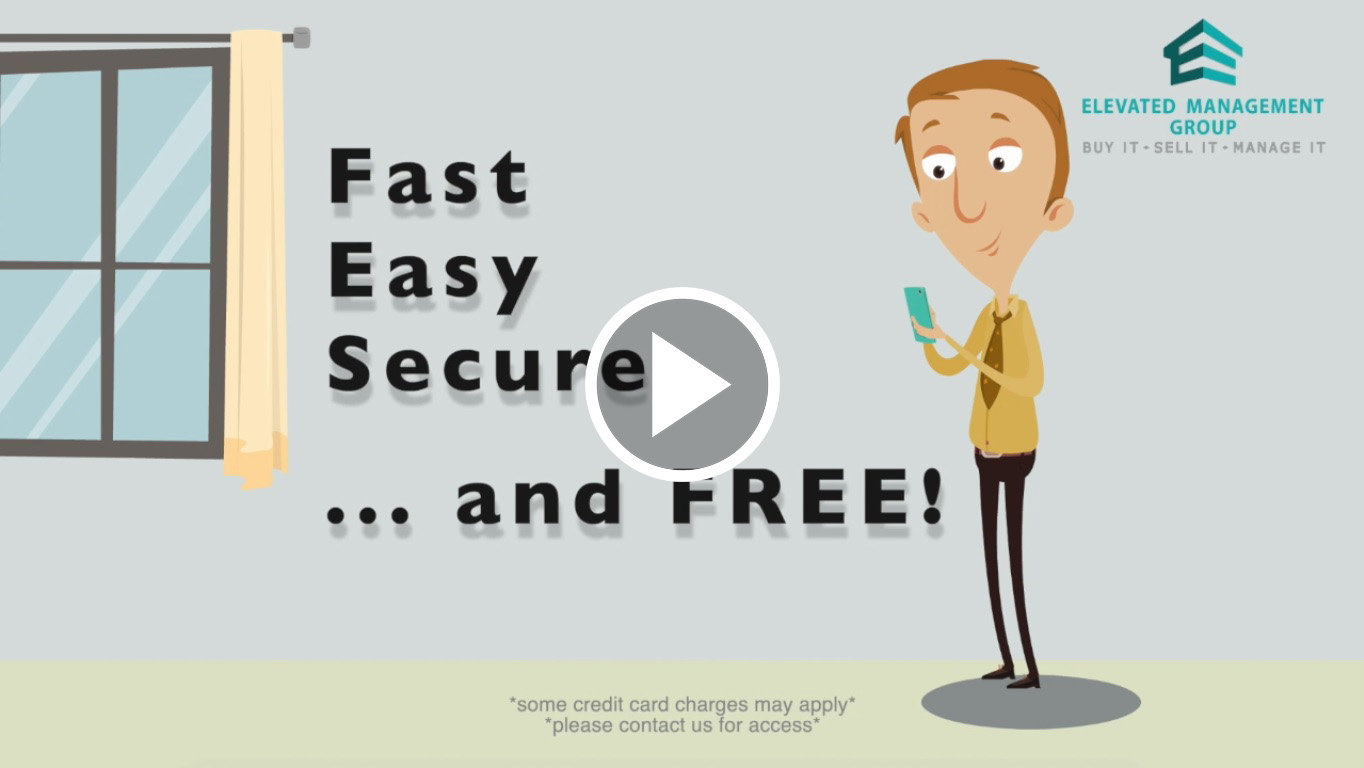 Who do I call if there is a problem?
All maintenance requests must be submitted by through your personal tenant portal at www.ElevatedRentalsNM.com or by calling
505-257-6090. On occasion you may email your request to Karie@ElevatedRentalsNM.com but this manner may slow the process and it is not traceable through your portal.
Can I have my friends make repairs for me?
Neither you or anyone else are permitted to make repairs without permission from the Landlord or the Owner.
Do you conduct inspections?
Yes. We aren't doing this to bother you. We are required to per most contracts and we are trying to help ensure there aren't small issue that you may have missed. For example, leaky faucets, broken sprinklers etc.
How do we renew our lease?
We love happy tenants so if you want to stay please contact us and we will work out the details. Most of the time we do not raise rent for renewals but always check first. We may also contact you in advance to see what your plans may hold.
What if I purchase and item for the house, Can I take it out of my rent?
This requires prior approval and must be in writing.
Can roommates pay our share with a separate check?
Of course! This is the 21st century. You may pay in as many checks as you like or post it online in installments as long as the amount is paid in full. Be aware that if one person fails to pay a late fee will apply to the account.
What if I own a home based business?
Ask permission from the property manager prior.
I am moving out, Now what?
Elevated would like to receive the property back in the same condition that they gave it to the tenant (Less normal wear and tear). Elevated does require tenants to professional steam extraction clean the carpets and provide a receipt for services. Within the lease there is a basic cleaning checklist and charges for all items that need to be cleaned. Pay special attention to baseboards and window seals. Cleaners charge extra for those. NEVER dump your couches or mattresses near the dumpster or on the property. Elevated will charge for the removal. If you live in a single-family home, be sure to arrange for your roll away dumpster to be emptied on trash day. Leaving it full for the next person will cost you. Basically, if you want your deposit clean it like a professional. Don't forget to have utility service transferred out of your name. We are not responsible for refunding you for usage.
Should I turn off the utilities? Please do not. They are your responsibility until the end of the lease. All connection fees and usage fees will be taken from your deposit.