Anyone in charge of a multiplex knows that these residential buildings are a huge responsibility. Having two or three families living within the same structure means property owners have to be organized in terms of leasing and maintenance. The ultimate goal of owning a multiplex or multi-family building is to create an outstanding experience for each renter while maintaining a steady source of income.
If your multiplex or multi-family units sit within Albuquerque, New Mexico, or a surrounding location, Elevated Management Group wants to enhance your operations with a variety of property management services. We'll oversee everything from application approvals, lease writing, building repairs, advertising and more for maximum return on your investments.
Contact Us Today To See How We Can Help Manage Your Property!
What Is a Multiplex or Multi-Family Building?
Multiplexes have more than two families living under the same roof. Unlike an apartment complex, a multiplex is a single structure divided into four or fewer living spaces. Multiplex units are spacious, and it's common for tenants to spend multiple years in the same place, as most layouts resemble single-family homes.
Why Are Property Management Services Important for Multi-Family Buildings?
Property owners are responsible for their tenants. It is a challenge to juggle all of the legal documents, maintenance requests and financial obligations that come with renting out a space, so multi-family building property management services from Elevated Management Group save you time and frustration.
Our cost-friendly solutions are tailored to your exact needs. Select only the services you want to best suit your budget, and our highly skilled team will work to manage conflicts, fill units and promote your property across the market. Elevated Management Group looks after your multi-family building or multiplex as if it were our own by providing property management services to those in Albuquerque, Bernalillo, Farmington, Los Lunas and Santa Fe, New Mexico.
Advantages of Our Property Management Services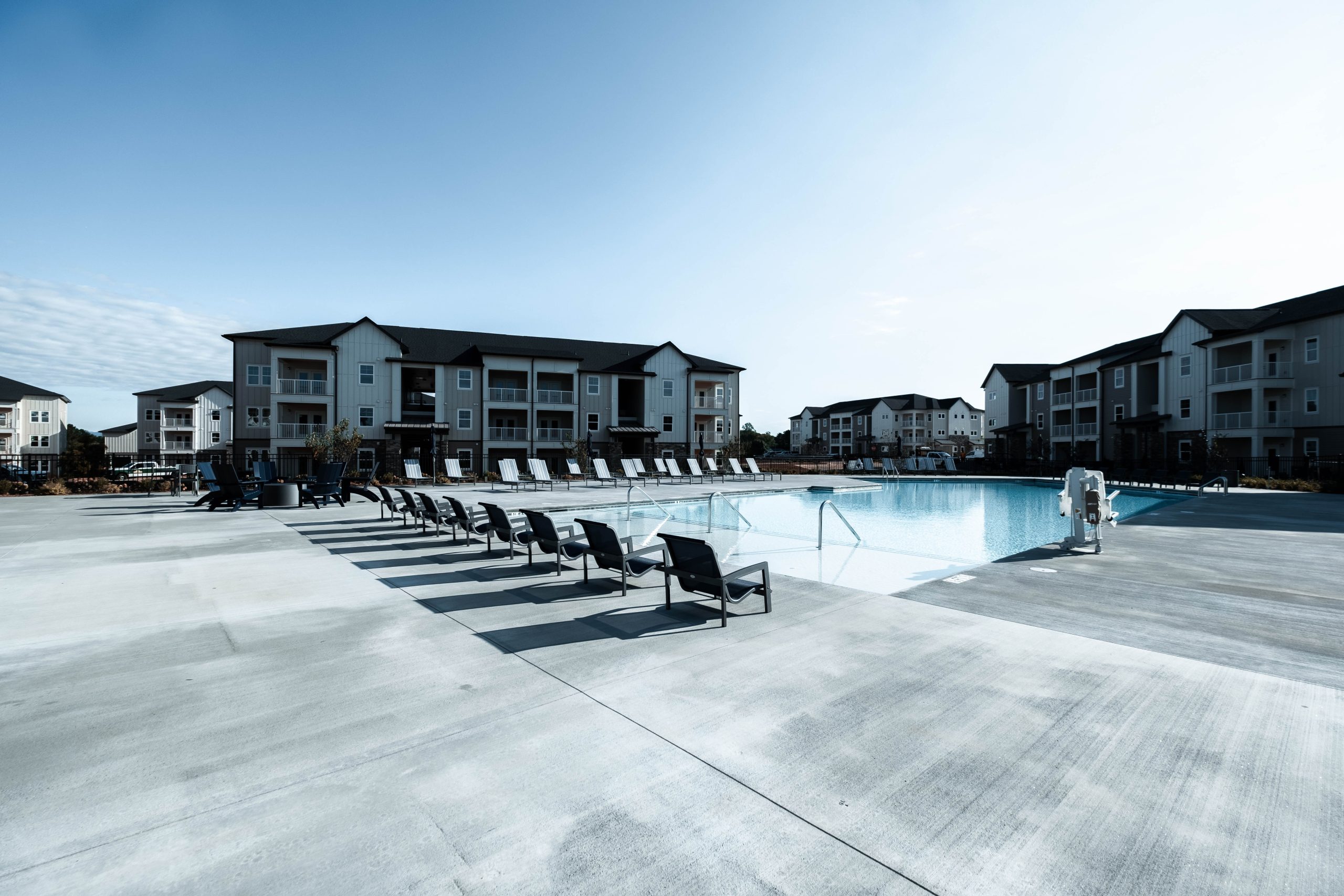 Multi-family building property management services allow you to maintain a positive reputation with current tenants and prospective renters. We are a goal-driven organization that takes our client's expectations into account. From helping you find qualified applicants to communicating with in-house maintenance professionals, we specialize in the following services for your multiplex or multi-family building near Albuquerque, New Mexico:
Collecting rent and late fees from renters.
Establishing move-in dates and lease agreements.
Recording and scheduling repair appointments.
Preparing income information for tax and insurance purposes.
Frequent interior and exterior inpsections.
Taking over marketing efforts to place multiplex listings on over 100 sites.
Why Elevated Management Group?
Elevated Management Group helps you stand out in the Albuquerque housing market. We prioritize customer service by giving you access to our company portal, where you can monitor progress and get in touch with your assigned property manager. We pride ourselves on our incredible attention to detail, and you can rest assured knowing members of our brokerage team channel over a decade of real estate experience to provide recommendations for your endeavors.
Our boutique agency attends to your multi-family property or multiplex with exceptional care. When someone is interested in moving into your residential building, we'll take the prospective renter on a walkthrough ourselves so they receive accurate information about the listing firsthand.
Contact Elevated Management Group for Further Information About Our Services
The professionals at Elevated Management Group eliminate risks associated with managing properties on your own. If your multi-family building or multiplex is located in Albuquerque, Bernalillo, Farmington, Los Lunas or Santa Fe, New Mexico, complete a contact form to learn more about our property management offerings.
Contact Elevated Management Group