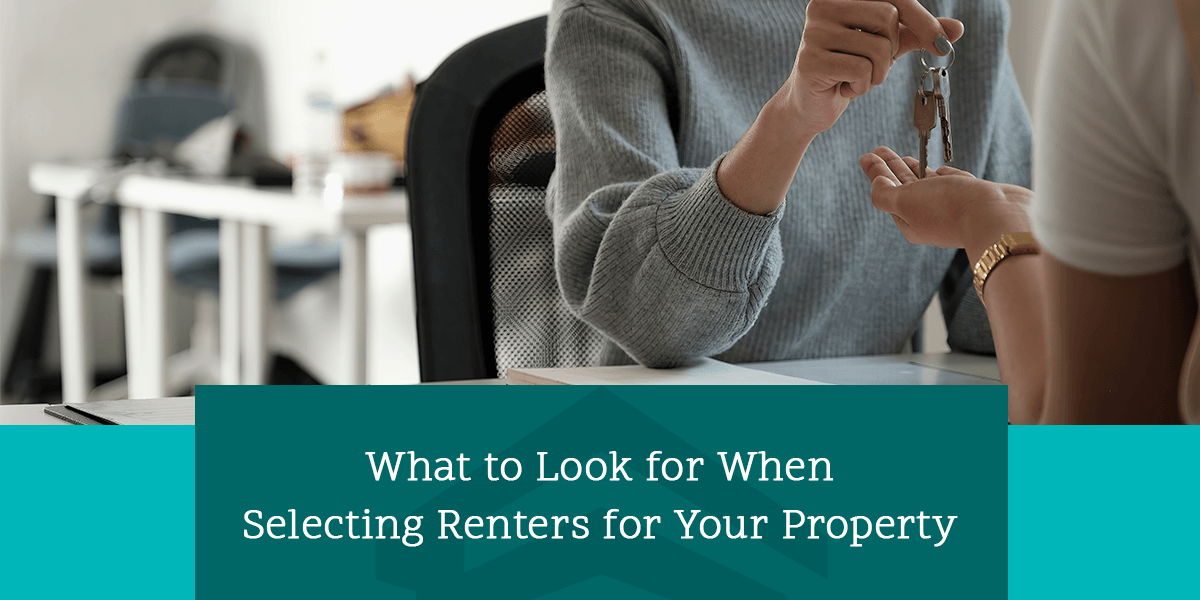 Finding a good tenant might be challenging, especially when you want to find long-lasting renters and prevent short turnover times. If you own a rental property and want to find the best possible renter, consider essential steps like credit checks, rental history inquiries and reference questions. For landlords wondering how to find good rental tenants, consider these seven tips for selecting reliable renters.
1. Fair Housing Act
Landlords wondering how to get good renters must follow the Fair Housing Act. According to the Federal Fair Housing Act, landlords must treat current and prospective tenants with equal respect and consideration. The law prevents property owners from discriminating against people based on race, color, nationality, religion, sex, familial status or disability.
If you rent a property, consider all potential tenants equally without discriminating or rejecting tenants because they are part of a protected class. Some states have additional fair housing rules and regulations you must follow. Look up your local laws and follow those as well.
In New Mexico, the Human Rights Act of 1969 protects New Mexicans from discrimination in housing, employment, public accommodation and credit. Landlords may not discriminate against potential renters based on gender identity, sexual orientation, sex, color, race, ancestry, national origin, religion, age, disability or medical condition.
2. Credit Checks
If you want to know how to find the right tenant, consider performing thorough credit checks. All tenants who wish to rent space in a property you own should be capable of paying the rent on time. To check for financial responsibility, do a credit check to see if potential renters have a good credit score and pay bills consistently. While checking applicants' credit might come with a cost, many landlords offer to pay for it or include it in the application fee.
Use the credit check to examine two parts of the tenant's finances — income and credit score. A potential tenant's monthly income should be at least three times the monthly rent to ensure they can pay for rent when it's due. Some tenants might have debt, which could affect whether they can afford to rent your property. You can also ask for pay stubs or an offer letter to verify income. Confirm the length of employment, earnings and attendance with their employer.
When running a credit check, see if their score is above or below 700. Someone with a score below 600 might be unable to provide financial stability and pay rent, though you can ask for other documentation to see if their situation is unique. Applicants may have a low score if they've moved to a new country or have just started building credit. Tenants with a score above 700 can usually provide reliable rent.
3. References
References are essential to the rental process, especially if you're wondering how to choose the best tenant for your rental property. Ensure your potential renters list two to three references you can call for information. References help to confirm employment, establish trust and convey information about the tenant you might need to know. You can also learn more about their character through references and understand what they might be like as a future tenant.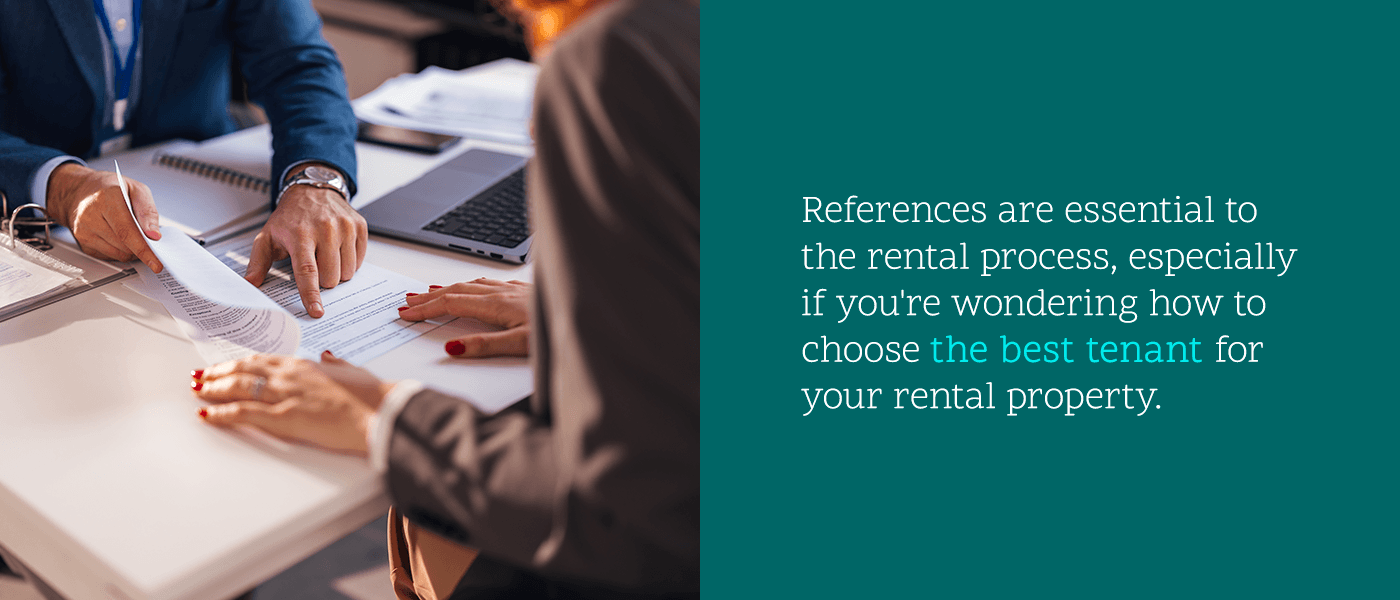 Reach out to previous employers, landlords and personal contacts listed on their application. Here are a few questions you can ask each reference:
Personal references: What is your relationship with the tenant, and how long have you known them? What are they like? Can you describe their character in a few words?
Previous landlords: Was there any damage done to your rental property? Did they pay their rent on time? Did neighbors ever complain? Would you recommend them as a renter?
Present and past employers: How long have they worked for you? Can you verify how much they make? What is their specific employment status? What is their typical schedule like?
4. Rental History
A potential tenant's rental history can be as important as a background check or credit score. While some tenants might be renting for the first time, many potential candidates have rented before, meaning you can find out what they might be like as a renter on your property. Ask for more information about their rental history, including where they rented, how long they were there and how often they paid rent. Ask if they've ever been evicted or broken a lease, as this information might mean they aren't suited for the property.
You can also talk with their past landlords, as noted above. All this information is crucial to choosing the best possible renter for your property.
5. Criminal Background Check
A criminal background check ensures you find reliable and safe tenants for your property. Most criminal information is publicly available and can be found at your local courthouse. However, you will need the potential tenant's birthdate and full name for a thorough background check. Be sure you have accurate information, as some with a criminal record might have changed their name or attempted to hide documents. Look for minor and serious offenses when doing a background check.
Most criminal background checks search the following:
Federal Court Record
Statewide Criminal Record
County Criminal Court
Department of Corrections Offender
Sexual Offender Database
Some states prohibit landlords from discriminating against potential renters with a criminal record. Check your local and state laws before denying someone housing based solely on their criminal background check results. While some misdemeanors or minor offenses like a speeding ticket may not be a red flag, you might want to consider carefully whether you want a tenant with a violent crime or drug conviction.
6. Employment History
Ask for a potential renter's employment history to ensure they have a steady job. Renters who often switch jobs might not be as financially stable, meaning paying rent may be more challenging. Be sure your renter is ready to pay the correct amount every month and has a job that pays enough for them to afford the property.
7. Life Stages
After narrowing down potential renters, look at each candidate's life stage. For example, you might have families applying for a townhouse or perhaps a single mother. Some tenants have pets, and others want to live with roommates. Depending on the tenant's life stage, they may or may not be suited for renting your property. A college student may be noisier than a business person who travels a lot.
Let Elevated Management Group Manage Your Properties
Managing your rental property or properties may be challenging, but Elevated Management Group is here to help. We understand the value and pride of a property and can help you handle every stage. Our professional staff members are trained to collect rent, screen potential tenants and schedule maintenance. If you want to find the best tenants for your property, trust Elevated Management Group. You can maximize each property with customizable services to fit your specific needs. Contact us today with questions or call us at 505-257-6090.